News
We review the latest in cosmetic eye surgery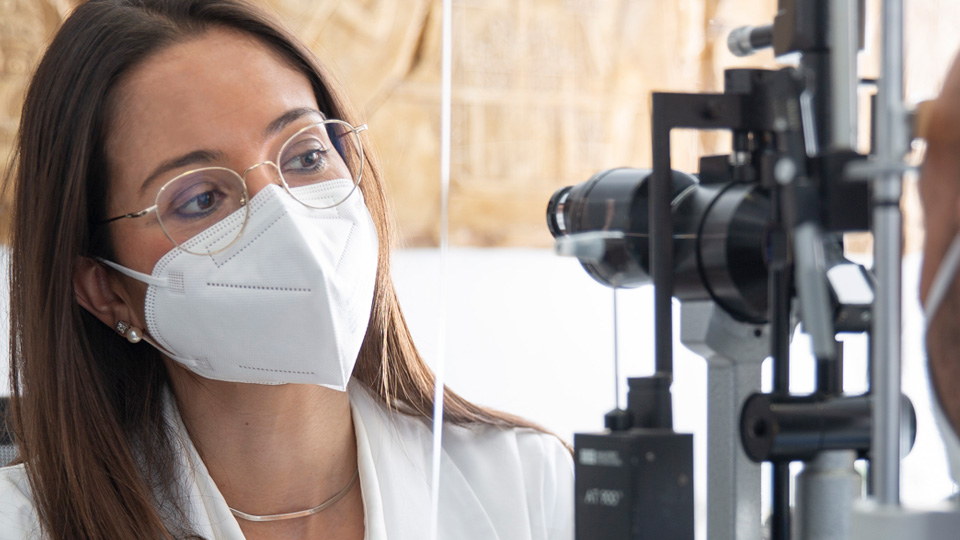 14/07/2021
Dr. Sandra Planella recently joined the Centre's Orbit and Oculoplastics department and she brings us a wealth of knowledge in this ophthalmic specialisation.
We talk to Dr. Planella to find out more about the latest in medical eye surgery.
—In your opinion, to what do we owe the increase in eye surgery and facial rejuvenation?
Over recent years there has indeed been a boom in the demand for eyelid and oculofacial plastic surgery treatment in Spain. In my opinion, this boom is driven by various factors such as the increasing importance of the personal image as an indicator of our professional, social and economic success, and also the increase in the quality and efficacy of the treatments.
—What is the most popular treatment in pandemic times?
In the area of oculoplastics, the treatment most commonly requested by our patients is eyelid surgery, known as blepharoplasty, and with the Covid-19 pandemic its demand has only soared.
The scrutiny to which we've subjected every millimetre of our faces during this pandemic has put under the spotlight treatments that enhance the eyes and the upper third of the face, which have new starring roles because of the use of the mask.
—In recent years, a significant increase in under eye bag correction and droopy eyelid operations has been detected. What is the reason for the growing increase in this type of surgical procedures?
The periocular area (bags under the eyes) in general is a reason for concern for both men and women of all ages. Blepharoplasty involves removing the excess fat and skin from the upper and lower eyelids, a result, in general, of ageing. However, increasingly more young people are opting for this procedure to modify inherited features. It's worth noting that this surgical procedure does not remove crow's feet and other wrinkles. There are other medical, non-surgical procedures that can be combined with eyelid surgery. Depending on the needs of each skin type, the oculoplastic surgeon may complement the blepharoplasty with other techniques thereby improving and rejuvenating the eyes.
—The field of medicine is constantly evolving. In the area of oculoplastics, what new techniques are being researched?
Oculoplastic surgery is constantly evolving due to technological advances and the development of new products and latest generation equipment, reaching highly aesthetic and functional results. At present, all procedures are undertaken via microsurgery and as outpatient surgery, which minimises complications and reduces surgical and recovery times.