News
Visits to Casa Batlló for the benefit of the Barraquer Foundation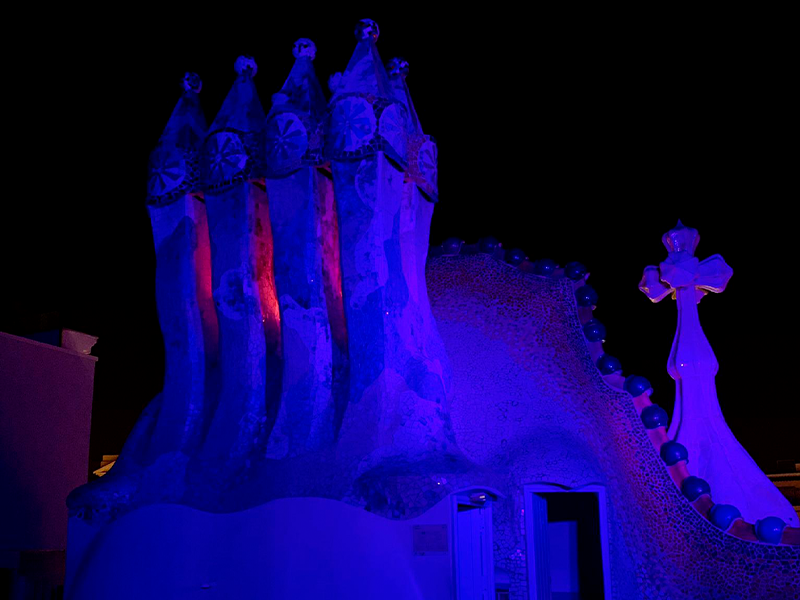 03/12/2019
From the month of December until 9 February, the Casa Batlló held the 'Moon Nights' exhibition, an immersive experience in the dark where the residents of Barcelona could rediscover the magic of Gaudí. On this occasion, the Barraquer Foundation partnered with Casa Batlló to offer a promotion of 15,000 tickets at €2 and donated the proceeds to 'Mirem per tu', the Foundation's free eye check-up programme in Barcelona and the surrounding area.
Francesc Ballbé, the Barraquer Foundation's director, took the opportunity during the visit presentation to show his thanks to Casa Batllo. "We would like to show our thanks for the chance to be the beneficiaries of this financial aid. It's a way of working as a network and having more influence in the local area, providing eye care and improving the quality of life of the many people around us". Ballbé explained the shift in direction taken by the Foundation: a reorientation towards the local area, with the international cooperation projects, which were the organisation's focus for many years, taking a backseat. The funds raised by Casa Batlló all went towards sourcing treatment for people in Barcelona with eye problems who are unable to afford it.
This commitment helped to continue contributing to the charity project and celebrate Christmas differently. According to Gary Gautier, director general of the Casa Batlló, 'Moon Nights' lets "the visitor get involved in an atmosphere of romanticism and mystery, making them the protagonists of the experience". The visual ability to see the surroundings is eliminated in the dark. Therefore, only with a front light and an audio guide did the visitors have the chance to explore the space in a different way and focus on all the details that this emblematic building harbours. In addition, the visit was enriched by the different artistic installations, offering an unforgettable experience.