News
We offered eye check-ups to the homeless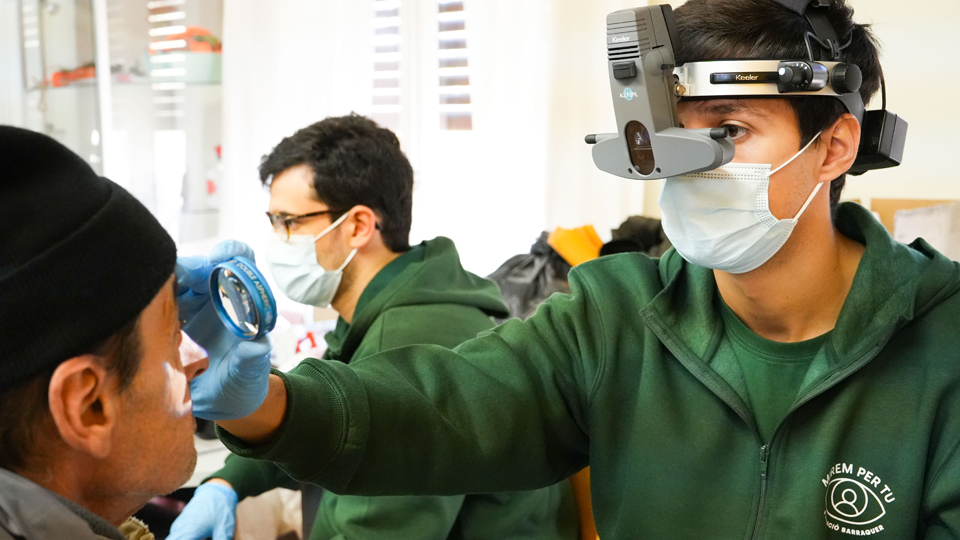 15/12/2022
On December 15, the Barraquer Foundation organized, within the framework of the 'Mirem per tu' program, a day of comprehensive eye check-ups at the facilities of the ASSIS centre, a private entity that has been working for more than 20 years helping homeless people in the city of Barcelona.
A total of 28 people were seen, 10 of whom will have to go to the General Optica store of their choice to undergo a more exhaustive optometric examination, in order to determine their exact prescription and get glasses that will allow them to solve their vision problems. We also detected another 7 cases of users with signs of an eye condition will soon be visited at the Barraquer Ophthalmology Centre.
We are especially grateful for the selfless collaboration of our colleagues at the Barraquer Ophthalmology Centre, Dr. Daniel Casado, Dr. Javier Pérez and the optometrist Claudia Navarro. We also want to highlight the work and good organization of the ASSIS professionals, who made our work much easier at all times.
On January 25 and 26, if all goes well, we will go to the Aspasim Foundation, an entity with which we have collaborated for years and which develops projects for people with intellectual disabilities.
We will keep you up to date.