News
We travelled to Colombia with the Barefoot Foundation to check the eyes of more than 800 boys and girls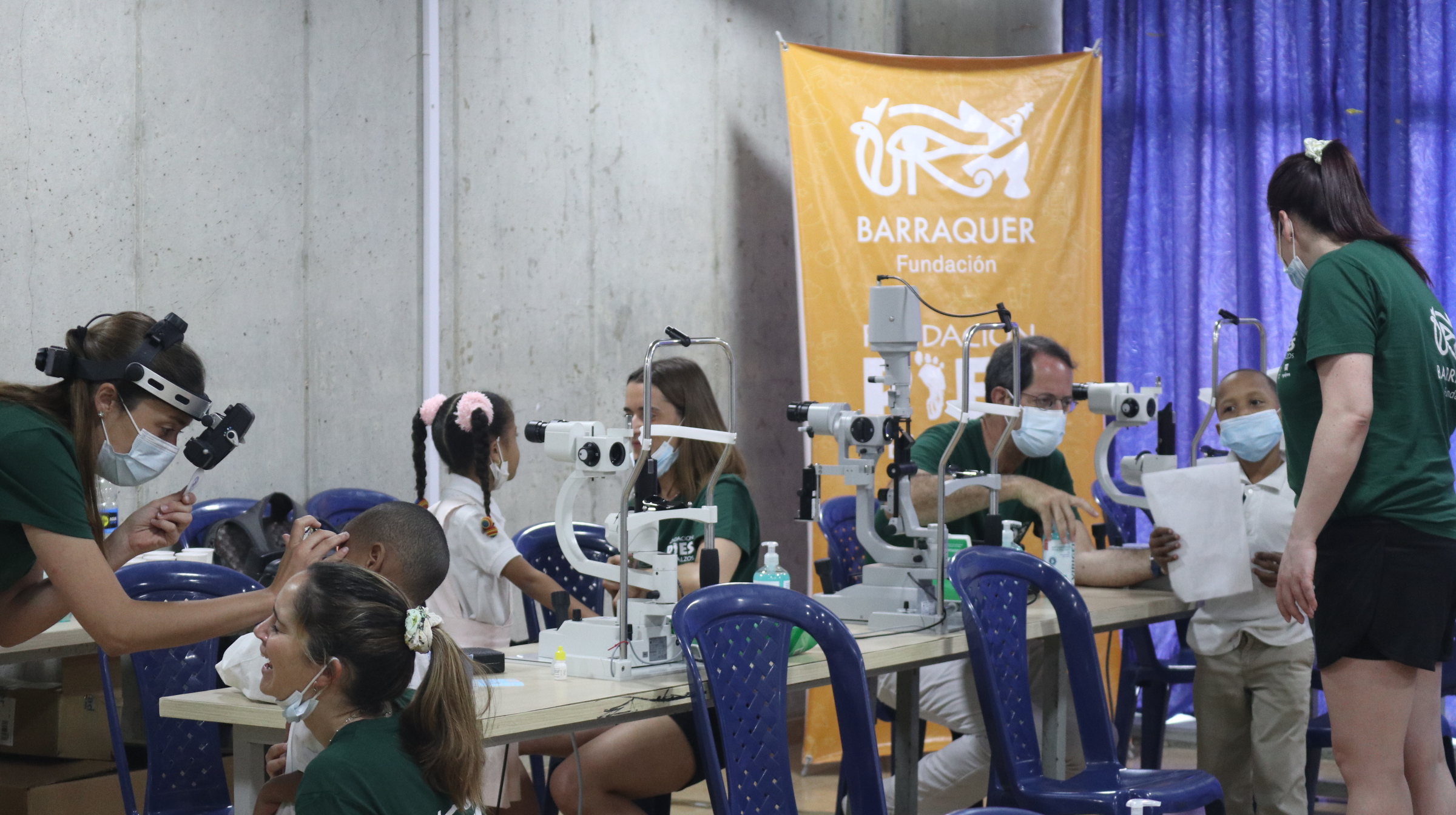 08/06/2022
The expedition is included in the partnership agreement between the two entities to offer ophthalmological care to children in a situation of social exclusion.

A team from the Barraquer Ophthalmology Centre traveled to Cartagena de Indias to carry out ophthalmological and optometric check-ups.
The Barraquer Foundation has launched its partnership agreement with the Barefoot Foundation, chaired by the singer Shakira, with a trip to the city of Cartagena in Colombia. The agreement signed by the two organisations aims to guarantee ophthalmic care for boys and girls facing social exclusion in this South American country.
Last week, a team of nine professionals from the Barraquer Ophthalmology Centre and two optometrists from General Optica did check-ups on a total of 880 pupils from the Lomas del Peyé school in Cartagena over five days. Possible eye pathologies were detected in 3 patients during the eye check-up days. In addition, 160 pairs of prescription glasses were handed over.
The partnership between the Barraquer Foundation and the Barefoot Foundation will help boys and girls with potential eye conditions to come to Barcelona and receive the ophthalmic treatment they require at the Barraquer Ophthalmology Centre. Furthermore, thanks to the agreement between the Barraquer Foundation and General Optica, the users who need prescription glasses to improve their vision will receive them, making their day-to-day life much easier.
The director of the Barraquer Foundation, Francesc Ballbé, highlights the fact that "the alliance with the Barefoot Foundation means a significant improvement in the quality of life of the girls and boys we looked after in Colombia because the treatment of the potential eye conditions we have detected will help them to look after their visual health even though they don't have the resources".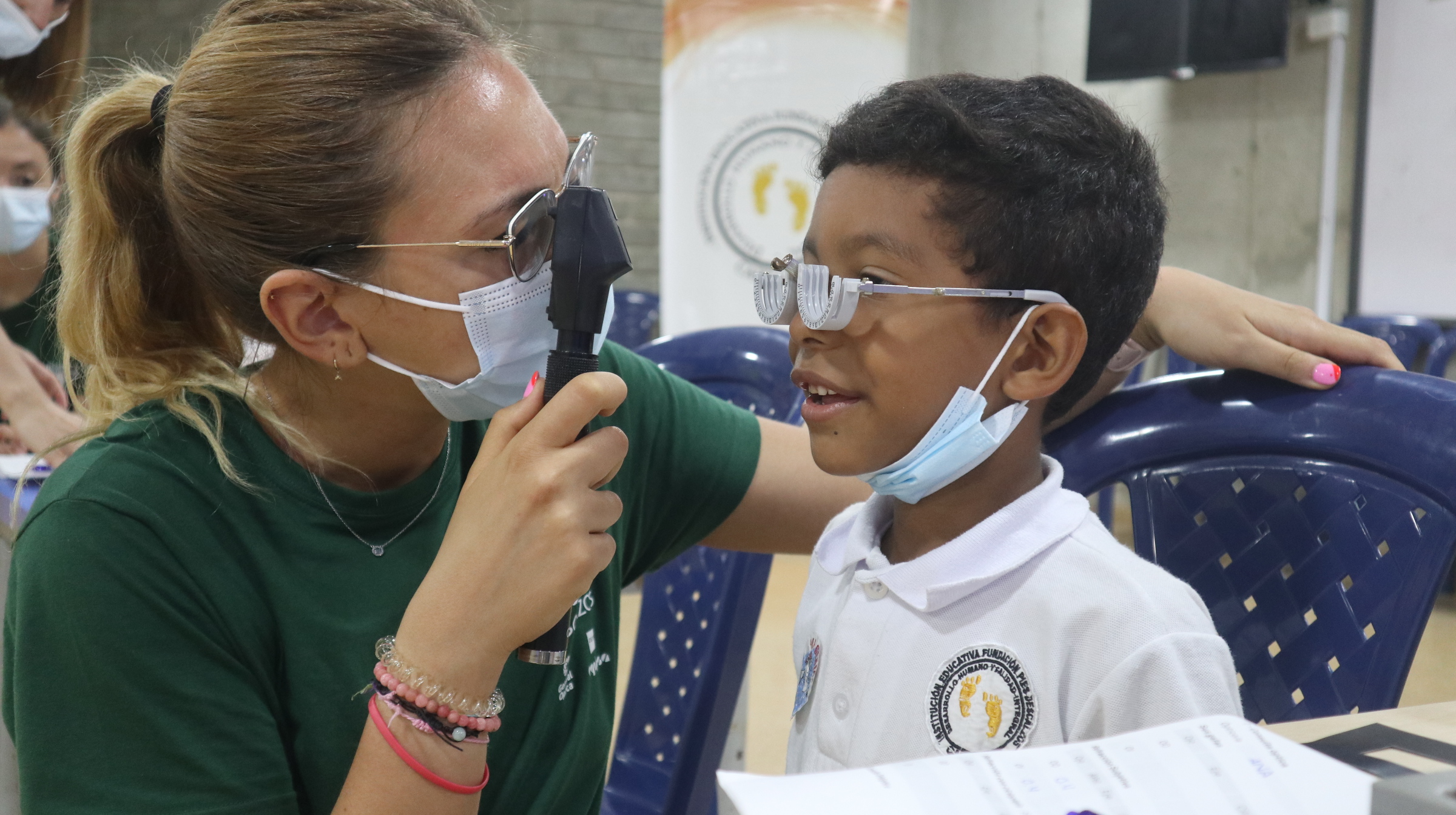 Dr. Javier Elizalde, consultant at the Barraquer Ophthalmology Centre who led the team on this expedition, greatly appreciates this experience and believes that "these types of actions help us, in addition to improving the vision of many girls and boys, to teach them to look after their eyesight using simple habits and exercises".
The director of the Barefoot Foundation, Patricia Sierra, says that "these initiatives are an essential contribution to the health and well-being of our little ones. Furthermore, days like this help us to identify the visual problems among the student population, to minimise their risks and stop them from becoming a factor the affects school performance".