News
We visited 32 boys and girls from the Pere Tarrés Foundation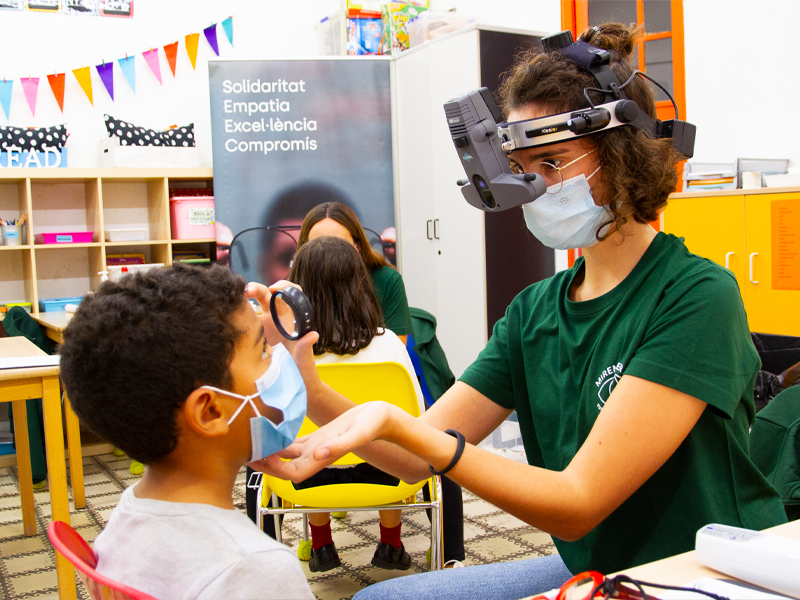 25/10/2021
Continuing with the eye check-up calendar for the Mirem per tu programme, on 20 October a team from the Barraquer Foundation visited the Raval Social Education Centre, an organisation managed by the Pere Tarrés Foundation since 2019 which looks after socially vulnerable boys and girls from this neighbourhood of Barcelona.
We visited a total of thirty-two boys and girls between the ages of 6 and 15, fifteen of whom have good eye health. Our ophthalmologists found five cases of users with possible eye pathologies. They will soon visit the Barraquer Ophthalmology Centre to see the corresponding specialist based on their initial diagnosis. While the 12 other children need to go the General Optica for a more exhaustive optometric test, to determine their exact prescription and prescribe lenses that will help solve the problems with their eyesight.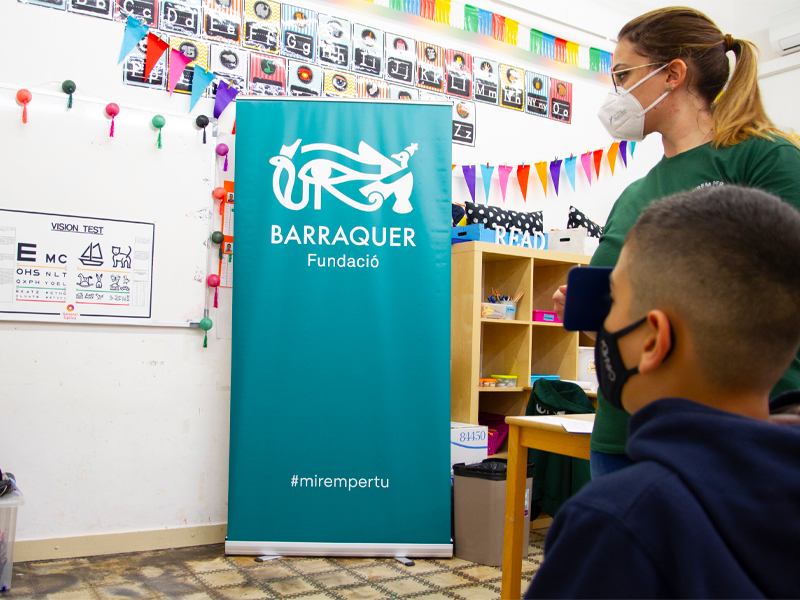 We'd like to take this opportunity to thank our colleagues at the Pere Tarrés Foundation for providing their facility for the day's event. It was impeccable in every way. We'd also like to thank doctors Lola Rodríguez and Gloria Segura, residents at the Barraquer Ophthalmology Centre, and Cristina Prieto, optometrist at the General Optica store on Francesc Masià, for their generous help.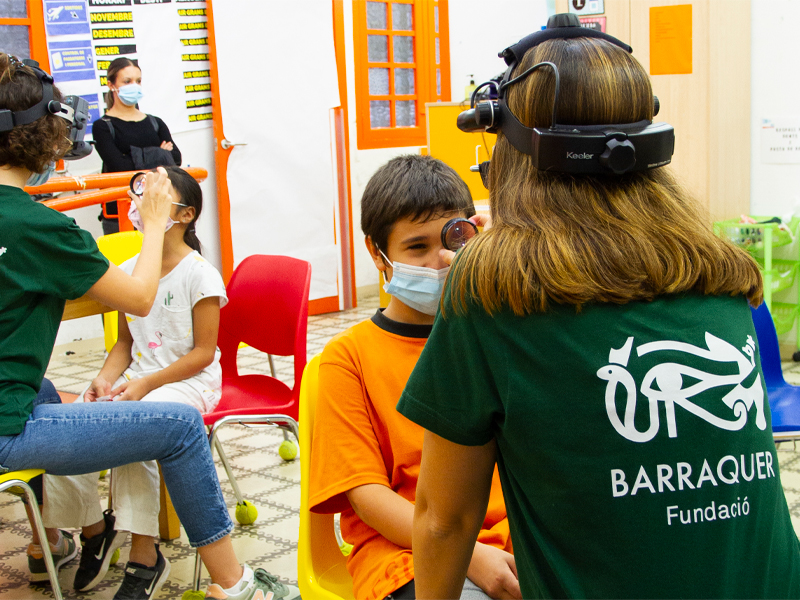 At the end of November, we will go to the Roure Foundation, located in the Gothic Quarter of Barcelona, to check the visual health of a group of the organisation's users and thus continue our locally based work.
We'll keep you up to date!