News
What is the angio-OCT test?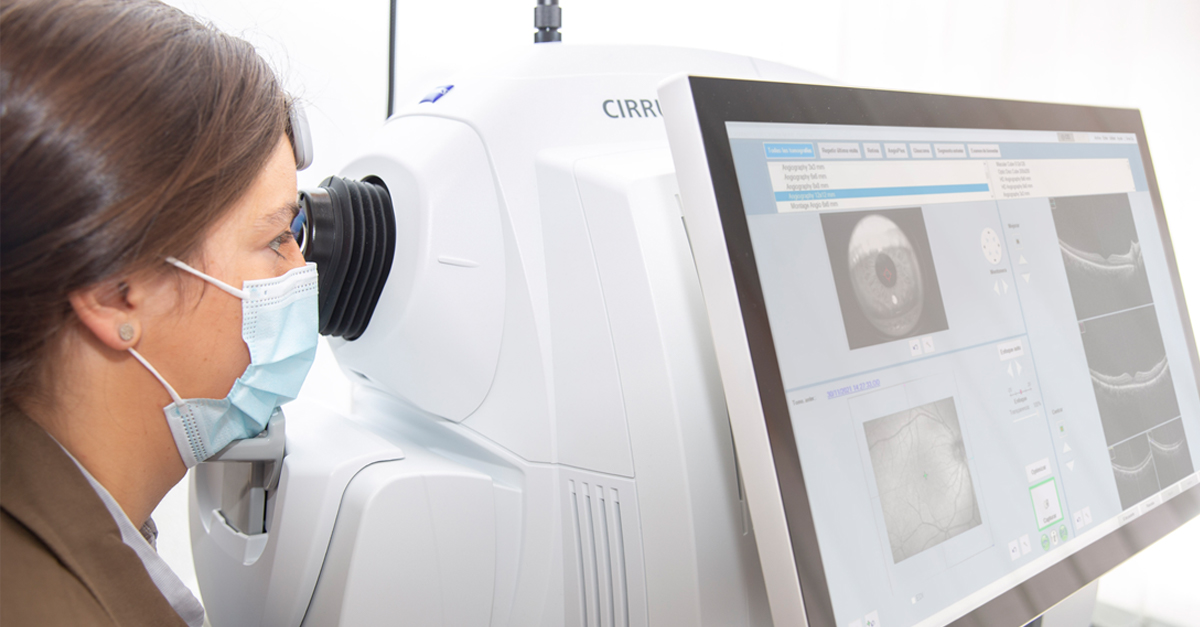 23/05/2022
Angio-OCT is a diagnostic test that uses Optical Coherence Tomography (OCT) technology to obtain high-quality images of the retina and its vascular structure. At the Barraquer Ophthalmology Centre we use the OCT-angiograph, a medical device that uses light and digital systems to obtain images of the blood vessels of the internal structures of the eye. We have recently acquired the new Cirrus 6000 model with the aim of continuing to offer the best care to our patients.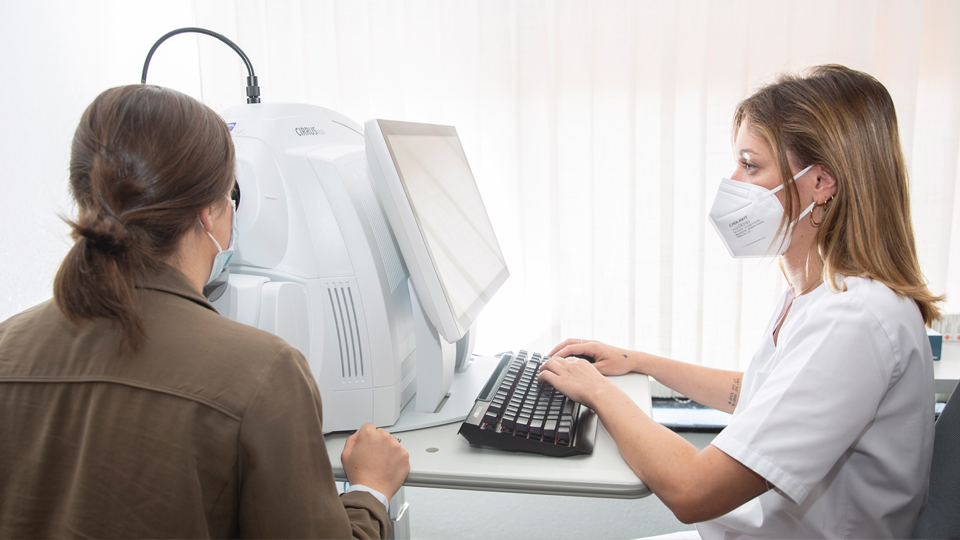 Angio-OCT is a non-invasive test that reduces the number of patients undergoing fluorescein angiography, the performance of which requires an intravenous injection of contrast to visualize its distribution on the fundus of the eye. Thus, OCT-angiography is more comfortable for the patient and can be repeated more frequently. The results of this test allow us to carry out an exhaustive control of certain ocular pathologies, such as diabetic retinopathy or age-related macular degeneration (AMD).
Many patients with diabetic retinopathy may also have macular oedema and, consequently, have visual loss. Angio-OCT is complementary to OCT, a very useful test to monitor the condition of the retina, perform an early detection of possible eye problems and decide on the most appropriate treatment.