News
Appreciation dinner to end the glaucoma campaign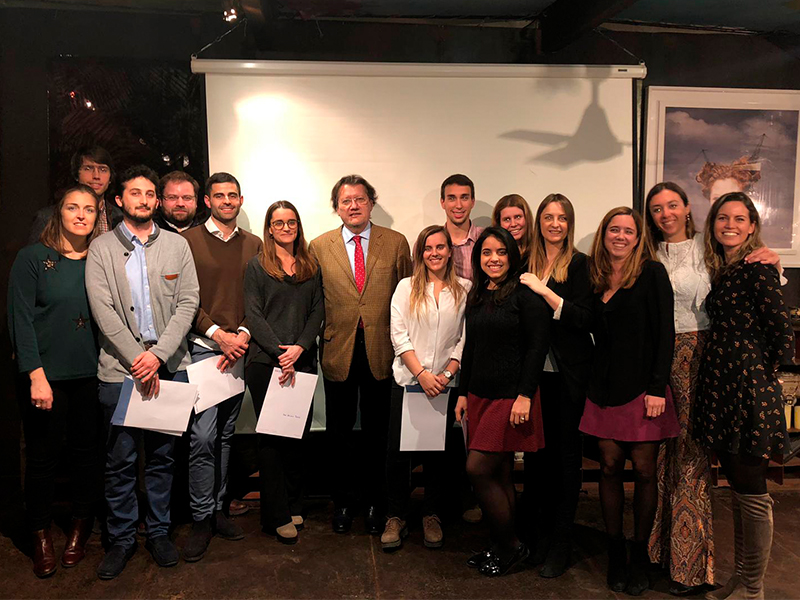 21/03/2019
Yesterday there was an appreciation dinner for all the participants who made possible the last glaucoma campaign, carried out by the glaucoma department of the Barraquer Ophthalmology Centre with the support of the Barraquer Foundation.
At the event, held at the A Contraluz restaurant in Barcelona, ​​Professor Barraquer, Doctor Canut, Doctor Elizalde, Gemma Julio, the resident doctors and other internal and external collaborators who have been involved in the project met. The project consisted in performing free intraocular pressure (IOP) check-ups in several markets of Barcelona city and in different localities of the province for one year.
The evening began with the lecture 'What the Xen device contributes in the glaucoma algorithm', offered by the Allergan laboratory, and continued with the words of gratitude that Professor Barraquer wanted to dedicate to all attendees. In addition, Gemma Julio, assistant director of research at the Barraquer Ophthalmology Centre, presented the 'Population study of ocular hypertension in the province of Barcelona', which has been completed thanks to the information obtained from the check-ups.
Furthermore, the organizers of the campaign thanked all participants for their commitment, collaboration and involvement in the project, which would not have been possible without them, with the delivery of a certificate of participation.
.