News
An Alliance with the Institute of Social Work and Services (INTRESS)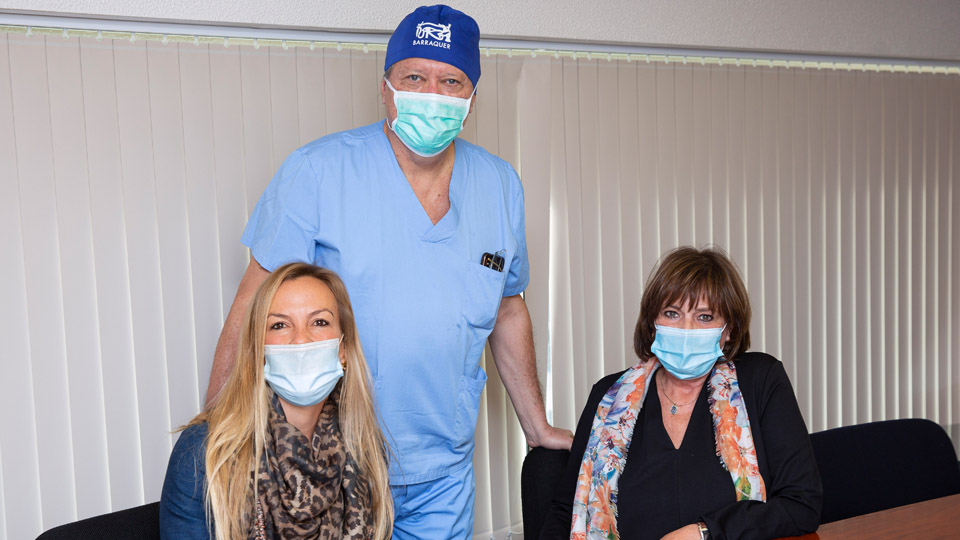 10/12/2020
The "Mirem per tu" program, through which the Barraquer Foundation provides free ophthalmological and optometric care to people at risk of social exclusion, continues to grow and incorporate new organisations to its network of beneficiaries. The economic and social crisis caused by the covid-19 pandemic has led to a considerable increase in requests for help in recent months. Unfortunately, more and more people do not have the necessary resources to treat their eye pathologies.
We understand that it is in these times of special difficulty when social entities may most need the resources that the Barraquer Foundation can offer its users. For this reason, the will of the board of trustees is to continue expanding, to the extent of our possibilities, the volume of patients treated and to do so hand in hand, as always, with top-level institutions.
This is the case of INTRESS, an organization formed by different non-profit organizations that serve people at risk of social exclusion from the beginning to the end of their life journey. They have been working for more than 35 years with different vulnerable groups, such as people with disabilities, young migrants, those under guardianship, the elderly and children, among others. Each year they serve, through their centers located in Madrid, Palma de Mallorca and Barcelona, more than 33,000 beneficiaries.
On November 25, Ms. Mª Belén Albizu and Ms. Cynthia Gerlinger, representing INTRESS, and Professor Rafael I. Barraquer, on behalf of our foundation, signed the collaboration agreement at the Barraquer Ophthalmology Center facilities between both entities, thus initiating an alliance that, surely, will last for many years and will help improve the quality of life of those INTRESS users who have visual health problems.