News
The Barraquer Foundation presents its 2020 Activity Report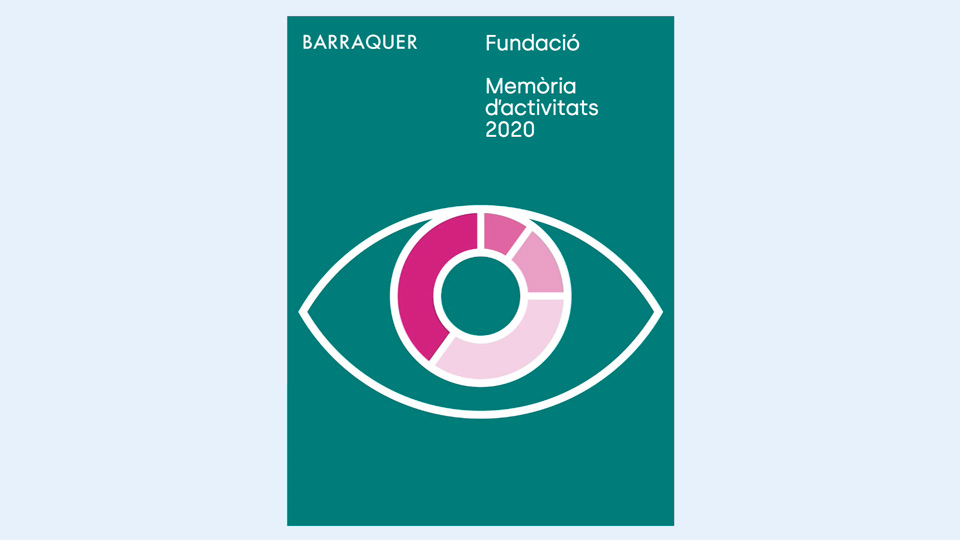 31/08/2021
For the Barraquer Foundation, 2020 was the year of the consolidation of the "Mirem per tu" program, through which it carries out all its care work. In times of pandemic, with severe restrictions and economic difficulties for many families, the Foundation has continued to focus its efforts on helping people who need it most. The entity has published its 2020 Activity Report, an online consultation document in which all the work carried out during that period of time can be reviewed.
During the past year, 10 new collaboration agreements were signed with social entities, which have allowed the volume of users attended at the Barraquer Ophthalmology Center to increase by 20%. The number of people to whom we have provided free prescription glasses with the invaluable collaboration of General Optica has also multiplied by six.
Another pillar of the Foundation is the promotion of eye health care through prevention and awareness actions. In this sense, during 2020 more than 70 comprehensive eye check-ups were carried out on users of the Ared Foundation and Projecte Home Catalunya, entities that are part of the "Mirem per tu" program.
In the field of research, it is worth highlighting the participation of the Barraquer Foundation in the i-VISION project, awarded in 2019 in the II edition of the "La Caixa" Foundation Health Research Scholarships. It is a pioneering technological project to implement a new artificial retina that opens the way to restore vision to people with blindness.
Currently we continue to grow and expand our network of beneficiaries to try to respond to the vision problems of the most vulnerable people. This year, especially, we focus on children at risk of social exclusion, one of the groups most affected by the Covid-19 crisis. If you want to collaborate with us, you can help the Barraquer Foundation in different ways.