News
The Barraquer Foundation sees 45 Braval users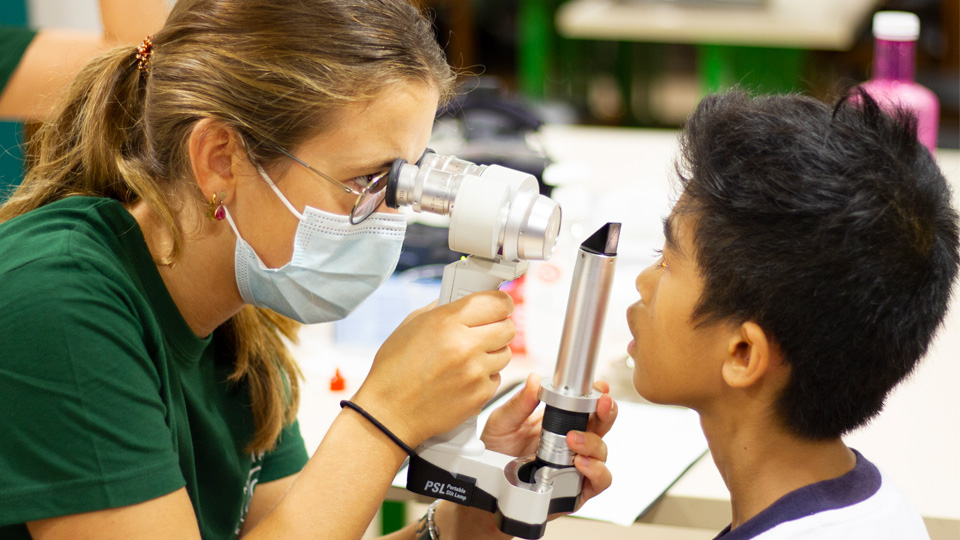 21/10/2022
October has been the turn of Braval, one of the beneficiary organisations of the 'Mirem per tu' program, through which the Barraquer Foundation provides ophthalmological and optometric assistance to the most vulnerable groups in our city.
Braval is a socio-educational support centre for the inhabitants of the Raval area of Barcelona that promotes social cohesion, fights against marginalization and wants to prevent the social exclusion of young people. To do this, it develops a set of programs and activities aimed at achieving school success, personal enrichment, improvement in social behaviour, the integration of young people from different cultures and facilitating their insertion into the world of labour. Each year more than 250 children and young people participate in its programs.
On Thursday, October 20, a team from the Barraquer Foundation travelled to the entity's headquarters to carry out comprehensive eye check-ups for Braval users and their families. A total of 45 children, young people and adults were seen, 26 of whom will have to go to General Óptica in the next few days to undergo a more exhaustive optometric examination, in order to determine their exact prescription and get glasses that will allow them to solve their vision problems, another 2 users people with signs of an eye condition will be seen at the Barraquer Ophthalmology Centre with the appropriate specialist to assess the most adequate treatment in each case.
We especially appreciate the selfless collaboration of our colleagues at the Barraquer Ophthalmology Centre, Dr. Gloria Segura, Dr. Anna Bruix and Roser Fernández. We'd also like to highlight the fabulous work and excellent organization of the Braval professionals, who gave us so much help along the way.
Our next stop will be on November 17 at the Salut Alta Foundation in Badalona. We will keep you up to date.