News
The Barraquer Foundation and UIC Barcelona create the Dr. Joaquín Barraquer Moner scholarships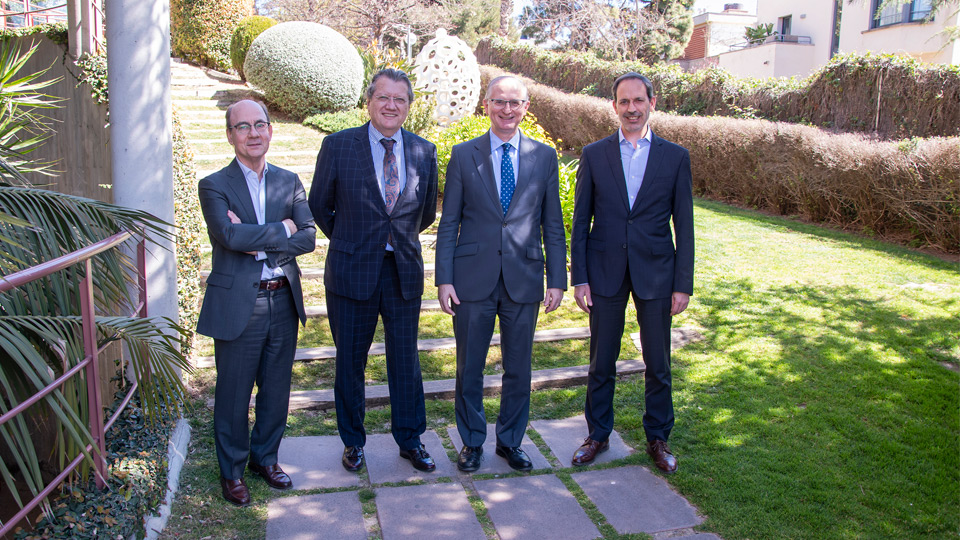 27/03/2023
In this way, the two entities join their resources to promote equal opportunities and enhance talent among students of the Medicine degree.
The Barraquer Foundation and the International University of Catalonia (UIC Barcelona) have signed a collaboration agreement that is embodied in the creation of the Dr. Joaquín Barraquer Moner Scholarships, thus expanding the University's aid and scholarship programme.
With the aim of promoting talent and promoting equal opportunities among future doctors, starting in the 2023-2024 academic year, second and third year students of the UIC Medicine degree with a good academic record and limited financial resources will be able to apply for two annual scholarships that will help them cover part of the tuition. This grant will be renewed automatically until the end of the degree, as long as the student maintains the level of academic excellence.
Dr. Alfonso Méndiz, rector of UIC Barcelona, and Prof. Rafael I. Barraquer Compte, president of the Barraquer Foundation were present at the signing of the agreement. "At the Barraquer Foundation we are committed to people and we support collaborative projects with organizations with which it shares values such as solidarity, equality or respect, as is the case with UIC Barcelona", Prof. Barraquer stated at the time of the signature. For his part, Dr. Méndiz thanked the Foundation for its contribution and its commitment to high quality and humanistic training for future doctors.