News
The Barraquer Foundation and the UPC join forces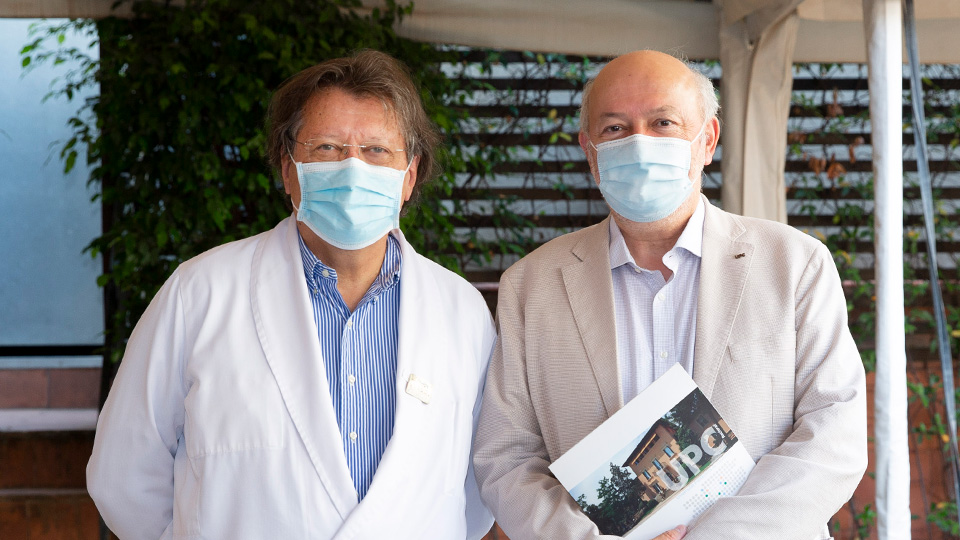 16/09/2021
The Barraquer Foundation and the Universitat Politècnica de Catalunya · BarcelonaTech (UPC), through the Centre Universitari de la Visió (CUV), have agreed to join efforts and resources to respond to patients with needs in the areas of low vision, visual therapy, the adaptation of special contact lenses, as well as ophthalmological care and ocular pathologies.
Patients of the Barraquer Foundation who present low vision problems will receive specialized care from the University Center of Vision (CUV), the visual health clinic of the Terrassa School of Optics and Optometry.(FOOT) of the Polytechnic University of Catalonia - BarcelonaTech (UPC), either through visual rehabilitation, the adaptation of special contact lenses or prescription glasses or optical aids. For its part, the Barraquer Foundation will offer care to patients derived from the CUV in the field of ophthalmological care.
The two entities have entered this agreement with the signing of a collaboration agreement by the Rector of the UPC, Daniel Crespo, and the Executive Director of the Barraquer Foundation, Professor Rafael I. Barraquer.
The agreement is part of the Barraquer Foundation program "Mirem per tu", aimed at offering free ophthalmological and optometric care to people without resources. For its part, the work of the CUV is part of the "Mirades solidàries" social action program, through which it serves people in vulnerable situations from local entities and the third social sector throughout Catalonia.
The alliance between the two reference institutions represents another step towards deepening the collaboration between ophthalmologists and opticians optometrists, with the aim of responding to the needs of the population in visual health and, therefore, improving the well-being and quality of life of the people.