News
The check-up days of the 'Mirem per tu' programme continue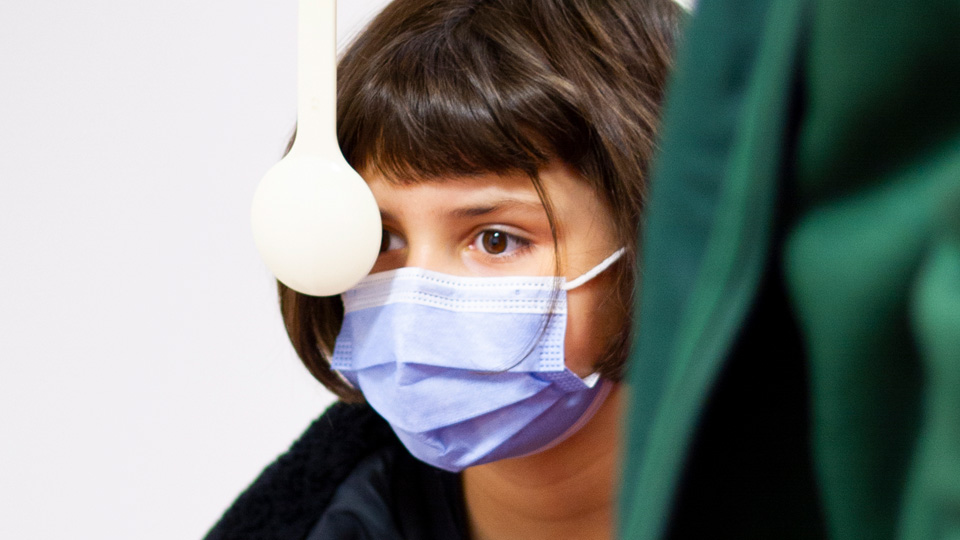 28/06/2023
This June, it was the turn of INTRESS, a non-profit organization founded in 1984 that promotes social transformation towards greater justice and equity for individuals. Currently, they are involved in around 170 social projects that serve over 34,000 users across the country each year.
On Tuesday, June 27th, a team from the Barraquer Foundation traveled to INTRESS's headquarters to conduct comprehensive eye check-ups for their users, including people of all ages. A total of 14 children, young people and adults were seen. 4 of them will need to go to General Optica in the coming days to undergo more exhaustive optometric review, in order to determine their exact prescription and get glasses that will allow them to solve heir vision problems. Another 6 individuals with possible eye conditions will be seen at the Barraquer Ophthalmology Centre by the appropriate specialist, who will assess the suitable treatment in each case.
We would like to thank our colleagues at the Barraquer Ophthalmology Centre, Dr. Anna Bruix, Dr. Santiago Tañá, and Susana Escalera. We also would like to highlight the work and good organization of the professionals at INTRESS, who made our work much easier at all times. Our next stop will be on July 19th at the Montgat centre of the Fundació Projecte Home. We will keep you up to date.