News
Dr. Álvaro Ferragut is elected the new president of the AJOE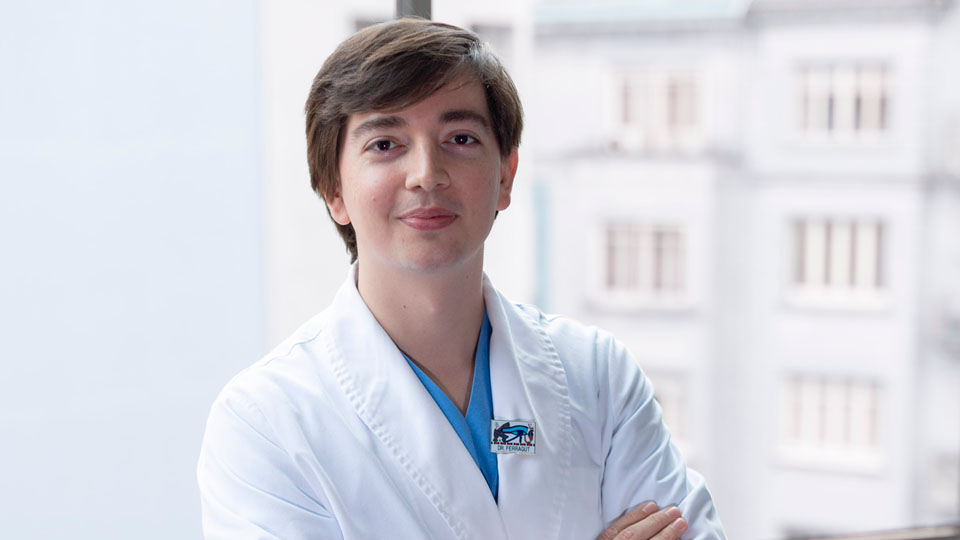 10/05/2023
Recently, the Board of Directors of the Spanish Society of Ophthalmology (SEO) appointed Dr. Álvaro Ferragut, a resident of our Centre, and Dr. Álvaro Martín Ares, of the Ramón y Cajal Hospital, Co-Presidents of the Association of Young Spanish Ophthalmologists (AJOE). The AJOE is the association that is in charge of promoting training for young ophthalmology residents and assistants in Spain, as well as encouraging their scientific participation.
Dr. Ferragut graduated in Medicine from the CEU Cardenal Herrera University (2018). In 2019 he entered the Barraquer Ophthalmology Centre to complete his training as a specialist in Ophthalmology, where he is currently finishing his last year of residency. He also represents Resident Ophthalmology Internal Physicians in training as MIR Vocal in the National Ophthalmology Commission of the Ministry of Health.
During the first months, Dr. Álvaro Ferragut and Dr. Martín Ares will coordinate the organization of several training webinars in different specialties, will welcome new residents from all over Spain and will organize the AJOE Conference at the next Congress of the SEO, which will be held in Seville next September.
In addition, their aim is to promote international relations of young Spanish ophthalmology with the rest of the representations. In this regard, Dr. Ferragut met a few weeks ago in Buenos Aires with the presidents of the Pan American Association of Ophthalmology (PPAO) and the American Academy of Ophthalmology (AAO) to discuss the challenges of integrating young people into different societies, as well as to propose measures that facilitate attendance and participation in the different courses, congresses and webinars.