News
Interview with Leandra Tudela , coordinator of surgery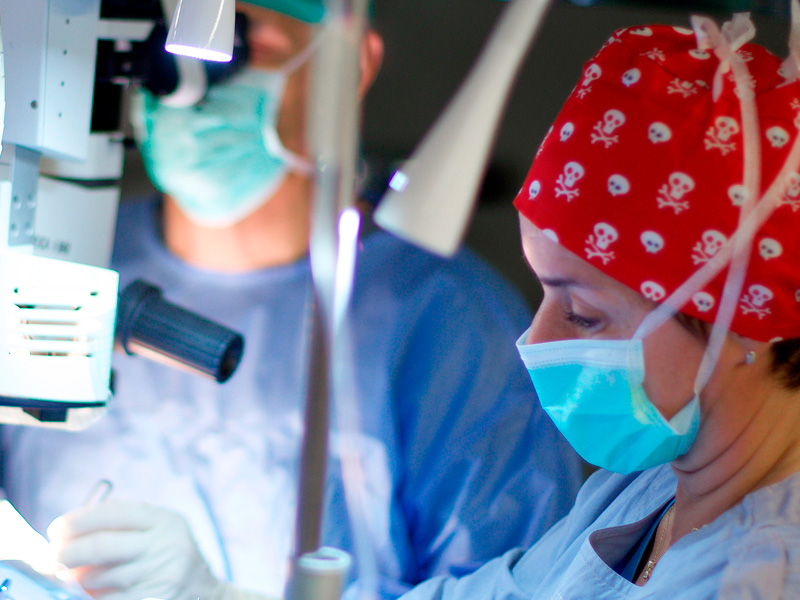 06/06/2016
You're operating room coordinator Barraquer Ophthalmology Center . What do you think are the main qualities should a person have to be a good chief of surgery ? I do not think they are different from any team coordinator . It must have leadership skills, empathy, organization , respect, sense of justice , experience and also know how to delegate . Aspiring to meet most of them is a challenge. A coordinator is nothing without a team and I am sure that our surgical team is highly qualified and involved in their work. It is fortunate to have him.
Have you always been a personal idea come to this profession, or had other plans professionally? The infirmary was always the desired profession. The coincidence led me to work, soon after finishing the race in the COB. I have no doubt that the decision to specialize in ophthalmic surgical nursing has been one of the best in my life. Dedicating a large part of your life to work that excites you and center as the Barraquer Clinic, it is a privilege. The Barraquer family, with Professor and their children in front, is a reference for all workers in the center. Now, after thirty years, I begin a new stage as head of surgery thanks to the confidence placed in me by the management team. What would you highlight of the operating rooms of our center?
The operating rooms of this center have characteristics that make them unique. They were intended for teaching, and therefore were built with a dome of transparent material that allows the observation without interfering with the work of professionals. They also have the latest technology. Does coordination with all teams involved is key to success in the operating room? Coordination is one of the key elements for success when the work depends on a group is performed. Several teams in the operating room, surgeons, anesthetists, nurses, technicians, etc. interrelate and one of the "problems" that is more difficult to tackle is the joint management of these groups.
You should see entering and leaving dozens of patients every day. Is there a pattern that unifies the time to start or end an operation? Fear, worry, hope, anxiety ...? The daily volume of surgeries is very important. There are days that may operate in more than forty patients. I would not say that there is a pattern. We meet people quiet, hopeful, anxious, happy, panic, etc. The role of the nurse who attends the pre-operative patient is able to grasp your mood and try to help as much as possible. Do not forget that the Barraquer Clinic is a clinical global reference to arriving almost terminally ill patients and which put all their hopes.