News
Eye check-up day at La Salut Alta Foundation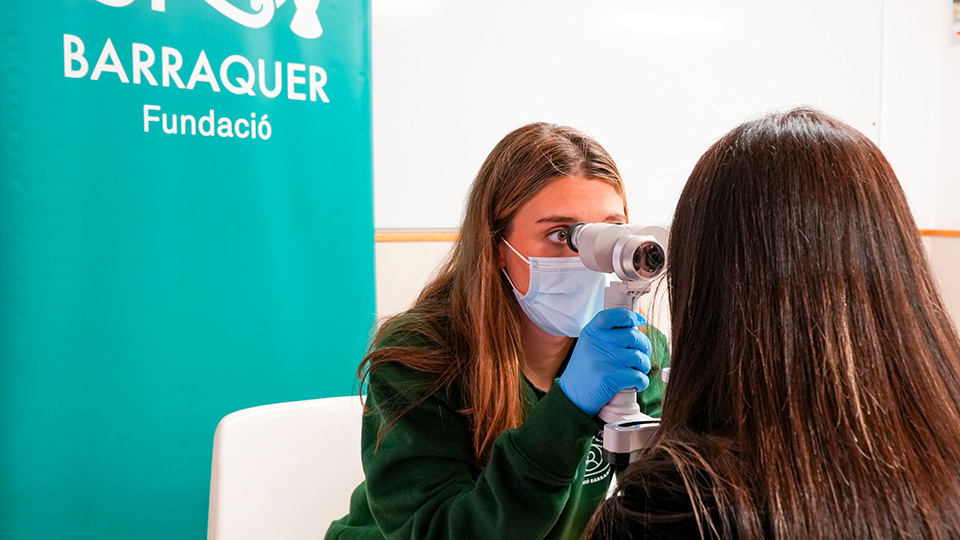 18/11/2022
Within the framework of the 'Mirem per tu' programme, the Barraquer Foundation organized on Wednesday, November 17, a day of comprehensive eye check-ups at the Fundació La Salut Alta, a non-profit organization based in Badalona that cares for daily to 130 children and adolescents from the neighbourhood through different socio-educational support programs.
A total of 36 users of the entity were seen, 13 of whom will have to go to General Óptica to undergo a more exhaustive optometric examination, in order to determine their exact prescription and get glasses that will allow them to solve their vision problems; another 4 people with signs of an eye condition will soon be visited at the Barraquer Ophthalmology Centrer with the appropriate specialist in each case.
We especially appreciate the selfless collaboration of our colleagues at the Barraquer Ophthalmology Centre, Dr. Anna Soldevila, Dr. Estela Rojas and Roser Fernández. We'd also like highlight the fabulous work and excellent organization of the Salut Alta professionals, who gave us so much help along the way.
On December 14, following our schedule, we will organize the next check-up day at the Centre d'Acollida ASSIS, an entity that has been working for 20 years in the Sarrià neighbourhood with the aim of improving the well-being and quality of life of homeless people.
We will keep you up to date.