News
Eye check-ups at the Aspasim Foundation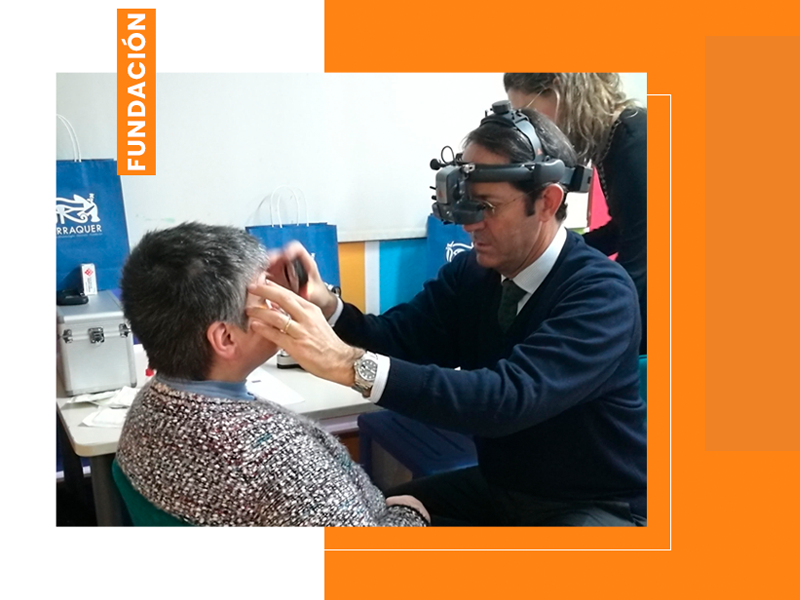 29/01/2019
One of the main objectives of the Barraquer Foundation for the year 2019 is to boost and promote local social welfare action in order to help improve the eye health of the most vulnerable groups of people in Barcelona city. As a rule—for the purpose of optimising resources, increasing the scope of action and reaching the highest possible number of beneficiaries—, the projects will be undertaken in partnership with prestigious social entities.
Therefore, on Friday 1 February from 3pm-6pm, eye check-ups were carried out at one of the centres belonging to the Aspasim Foundation, an organisation with more than 80 years of experience in social integration and improving living conditions for individuals with mental disabilities.
A total of 23 patients were visited with thanks to the priceless work of Dr. Javier Elizalde, Dr. Marta Jerez and Elena Navarro (a voluntary optometrist at General Óptica), to whom we would like to show our thanks for their generosity and involvement in the project.
We would also like to thank the Aspasim staff for how wonderfully they treated us, their readiness to get involved at all times and the invaluable help they gave us, which made everything so much easier.
Francesc Ballbé
Executive Director of the Barraquer Foundation