News
Eye check-ups day at Projecte Home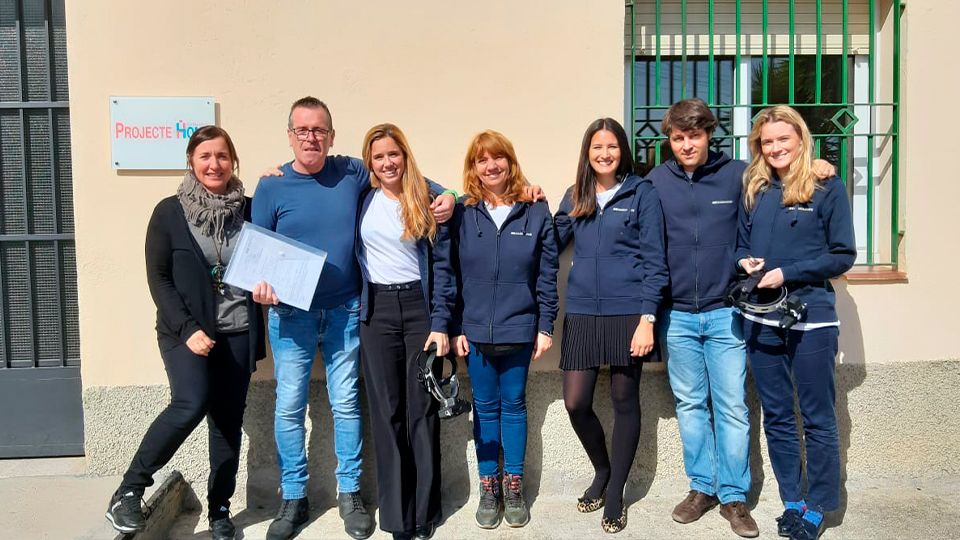 25/05/2020
Last Thursday, February 27, a few days before the entity temporarily interrupted its activity due to the Covid-19 crisis, a team from the Barraquer Foundation traveled to the center that Projecte Home Catalunya has in the town of Montgat to carry out ophthalmic and optometric check-ups of its users within the 'Mirem per tu' project.
A total of 31 people were visited, five of whom present indications of possible eye pathologies that will be seen during the next few weeks at the Barraquer Ophthalmology Center, and another 17 will be referred directly to the stores of our regular collaborator, General Optica, to make prescription glasses.
We want to take this opportunity to thank Dr. Alba Gómez and Dr. Natalia Ledo, from the Barraquer Ophthalmology Center, and the optometrist Susana Trancón, an independent volunteer, for her generous and disinterested cooperation on with the project. Also thanks, as always, to General Optica, and to the colleagues of Projecte Home Catalunya for their kindness, professionalism and efficiency: Juan Antonio Vílchez, director of the Labor Insertion Service; and Marta Berenguer, director of the Montgat center.
The Barraquer Foundation continues to carry out monthly check-ups at the facilities of its collaborating entities, thus maintaining its firm commitment to the local sphere through the care of the eye health of the most vulnerable groups in Barcelona and the province.