News
We conducted free eye check-ups for the Trinijove Foundation users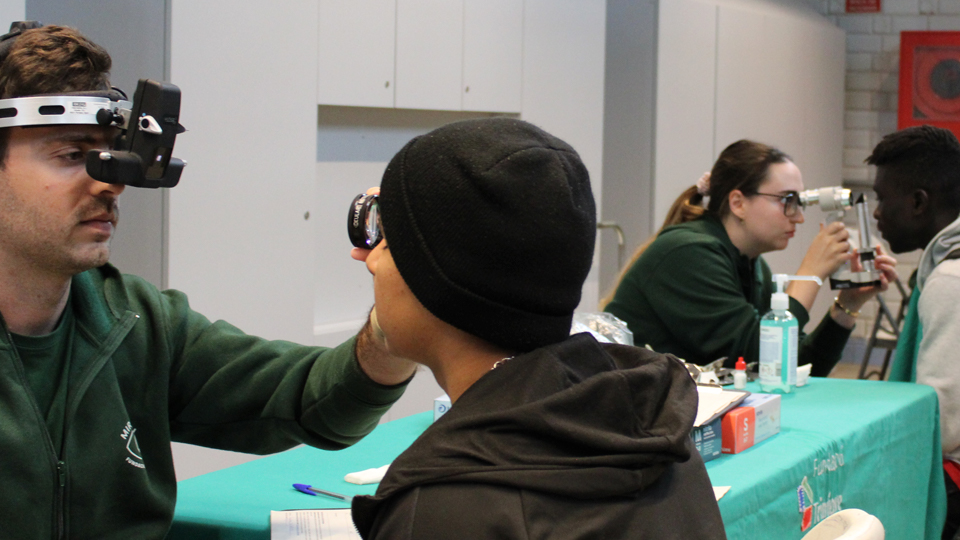 02/11/2023
On Tuesday, October 31st, a team from the Barraquer Foundation travelled to the neighbourhood of Trinitat Vella to assess the visual health of the users of the Fundació Trinijove, one of the beneficiary organizations of the "Mirem per tu" program. Their mission is to promote the social and occupational integration of the most vulnerable groups through training, guidance, employment, self-employment, as well as social, child, and family support services. The Trinijove Foundation, founded in 1985, serves over 5,000 individuals at risk of social exclusion each year through its various programs.
During the check-up day, we examined a total of 42 children between the ages of 5 and 18. Of these, 27 had good visual health. Four users with potential eye conditions will be seen soon at the Barraquer Ophthalmology Centre, and 11 others will be referred to General Optica for a more comprehensive optometric examination to determine their exact prescription and provide them with glasses to address their vision problems.
We want to extend our heartfelt thanks to our colleagues at the Trinijove Foundation for their warm reception and exceptional event organization, which was highly successful in terms of participation. We also want to acknowledge the generous collaboration of our colleagues from the Barraquer Ophthalmology Centre: Dr. Andrea Pastor, Dr. Santiago Tañá, and optometrist Yasmina Sánchez. The next screening session, barring any unforeseen circumstances, will be held at the facilities of the Fundació Salut Alta in Badalona at the end of November.
We will keep you up to date.