News
New Grading System for Cataracts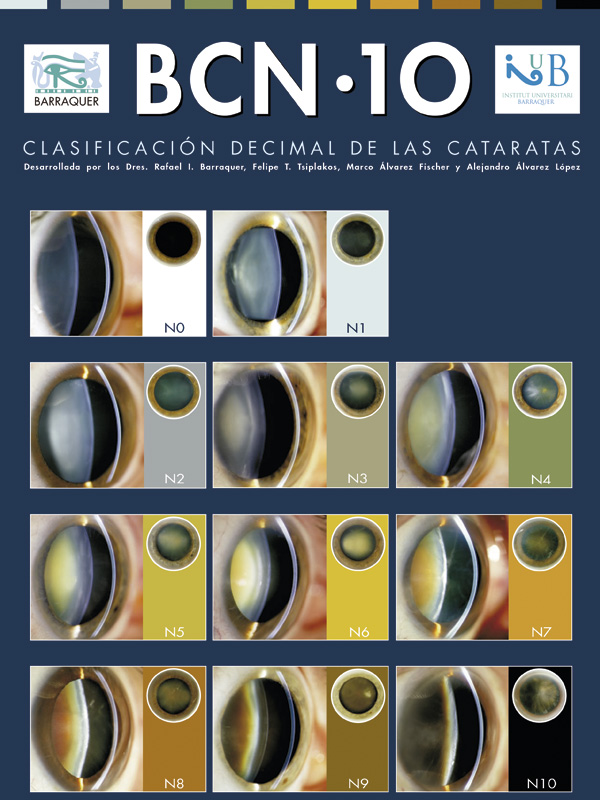 29/06/2017
Prof. Rafael I. Barraquer has recently published a validation of the Nuclear Cataract Grading System BCN10, which was developed at our clinic.
The BCN10 Grading System is provided as an A4 sized plastified chart with high resolution photographs. It is intended as a surgical guidance system to predict lens hardness before cataract surgery. A PDF copy can be found here (BCN10 Clasificacion de las cataratas.pdf).
The scientific validation of BCN10 has been published in the journal Ophthalmic Research and can be downloaded free of charge here .
The Grading System showed a very good repeatability, which was not affected by the severity of the cataract. We also evaluated the reliability or precision of the grading system, which is the accuracy of all of the observers in giving the same value to the same object of evaluation.
BCN10 can be especially useful in developing countries, due to their lack of access to expensive image based grading systems. These countries also have a prevalence of higher grade cataracts, which image based grading systems fail to evaluate correctly.