News
Ocular health check-ups to the Aspasim Foundation users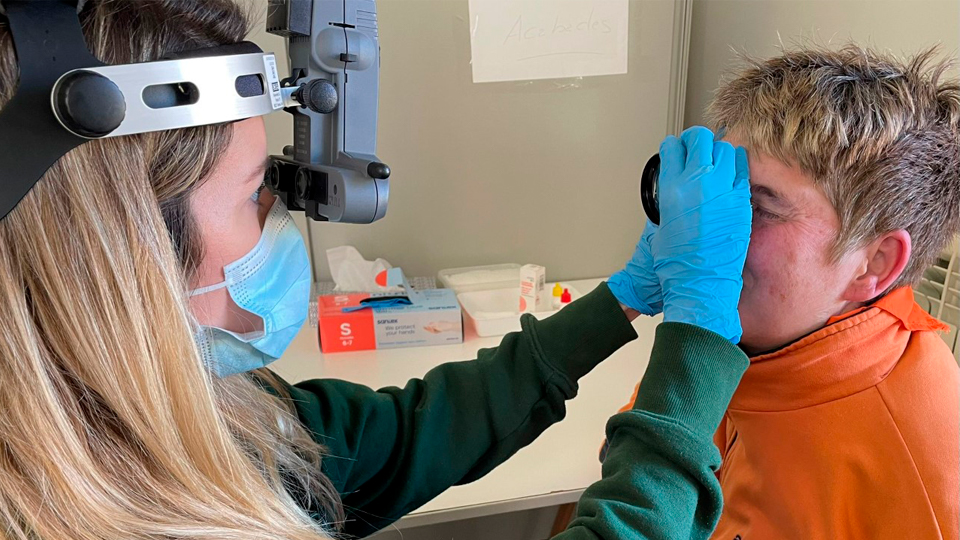 27/01/2023
On Wednesday, January 25, the first day of eye check-ups of 2023 took place at the Aspasim Foundation, one of the beneficiary entities of the "Mirem per tu" programme of the Barraquer Foundation. The Aspasim Foundation is a non-profit organization that since 1938 has been watching over people with severe intellectual disabilities; each year they promote the well-being and inclusion of its more than 300 users through numerous educational, occupational, housing, health, and leisure projects.
The event was organized at the Special Education Centre that Aspasim has in Vallvidrera (Barcelona), where a total of 26 users of the entity were seen. We detected two cases of people who will have to go to the General Optica in order to correct their refractive errors.
We would like to thank our colleagues at the Barraquer Ophthalmology Centre, Dr. Javier Elizalde, Dr. Carla Caballero and Mª Victoria Escoz, for their generous contribution. We'd also like to highlight the work and great organization of the professionals at Fundació Aspasim, who made made every step of our work so much easier.
On Tuesday, February 21, following the schedule, we will organize the next day of eye check-ups at the Fundació Albert.
We'll keep you up to date.