News
Prevent eye injuries from firecrackers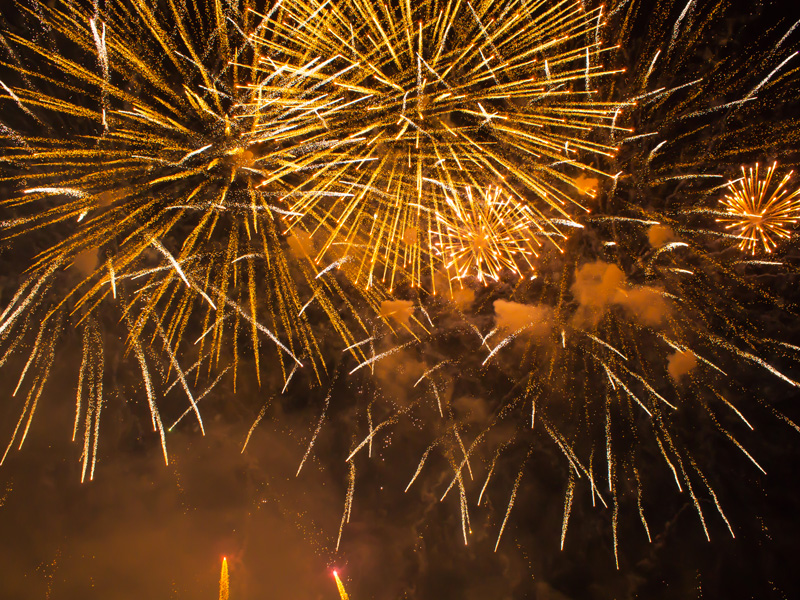 21/06/2016
Soon we will celebrate the festival of San Juan. A night of traditions, festivals and customs with a common element: fire and firecrackers as protagonists.
From the Centre of Ophthalmology Barraquer we want to give you some safety tips to try to prevent eye injuries from firecrackers.
PROTECT YOUR EYES
A simple way is to wear eyeglasses, especially when we're the ones who manipulate firecrackers.
BRING A HAT
It will serve as a mechanical barrier for the particles not to enter the eyes.
NEVER NEAR THE FACE
Do not put firecrackers near your face or body, much less throw them against anyone.
NOT IN THE POCKET
It is advisable not to keep firecrackers in your pockets.
DO NOT USE SHORT STICK ROCKETS
For security it is best not to use rockets that have a short stick.
NEVER GRAB WITH YOUR HANDS
Do not launch rockets grabbing them with your hands.
DO NOT USE BOTTLES
Do not put firecrackers inside closed containers such as bottles, because the explosion produces shrapnel that can do much damage.
IF IT DOES NOT LIGHT
If a firecracker does not light, do not touch it in half an hour and then leave it in water.
Finally note that children should always be supervised by an adult. Remember that 75% of patients with eye injuries from firecrackers are under 15 years.
Following the entry of a foreign body it is essential not to rub your eyes. The first thing to do is thoroughly wash the eye with saline solution or fresh water without compressing the eyeball to try to remove the particle.
The intensity of the symptoms do not always correspond to the severity of injuries. Therefore, in case of ocular pain in these circumstances, the assessment of the integrity of the eye tissues by a specialist is indispensable.
The Barraquer Ophthalmology Centre has an Ophthalmological Emergency Service, open 24 hours. With an early diagnosis we are on time.