News
Resuming our check-up days with the REIR association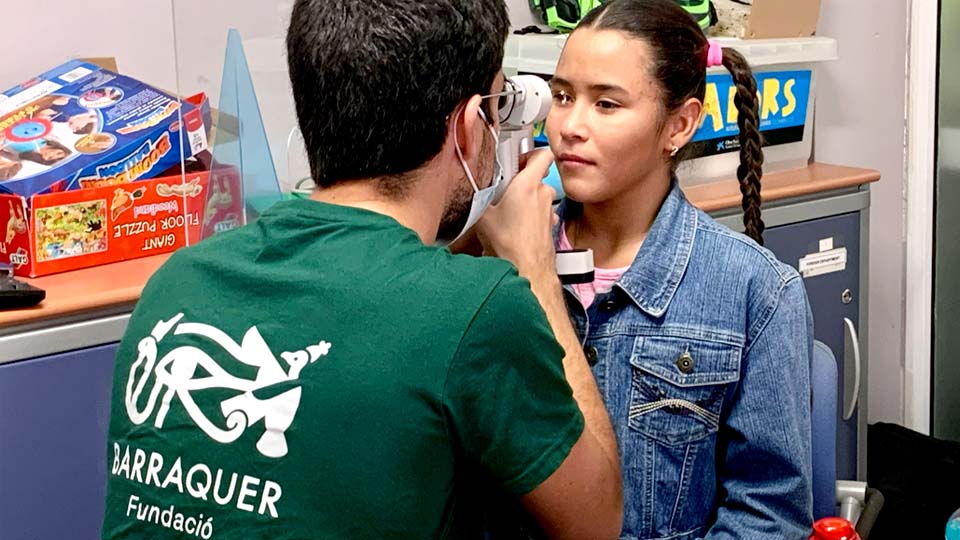 04/10/2022
After a short but necessary break for our summer holidays, the Barraquer Foundation has resumed its usual check-up days as part of the "Mirem per tu" programme. On 29 September, it was the turn of the REIR association, an organisation belonging to the FEDAIA, which has managed numerous projects aiming to improve the situation of communities at risk of social exclusion, mainly children. They currently take care of 2,500 users across 18 different municipalities.
A team from the Barraquer Foundation went to Granollers where they saw a total of 39 of the organisation's users, mainly children and teenagers. We detected twelve cases of individuals who must go to General Óptica in the coming weeks for a more exhaustive eye check-up, to determine their exact prescription and to get glasses that would help them to solve their vision issues; another eight people with possible eye conditions will visit a Barraquer Ophthalmology Centre specialist who will assess the right treatment in each case.
We would like to thank our colleagues from the Barraquer Ophthalmology Centre Dr Núria Cintas, Dr Alejandro Alcaide and Yasmina Sánchez, for their generous contribution. We'd also like to highlight the work and great organisation of our colleagues at the REIR association, who made every step of our work so much easier.
Our itinerary continues in October with the next check-up day in Braval, a socioeducational centre in the Raval neighbourhood in Barcelona that works with vulnerable children and young people.
We'll keep you up to date.