News
The Barraquer Institute presents its Activity Report 2019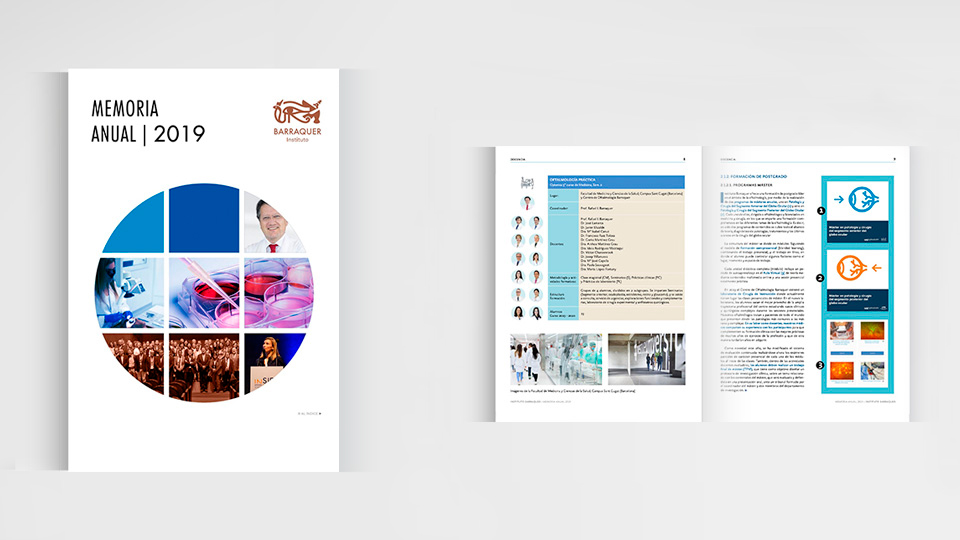 09/07/2020
Record of participants involvement in its conferences and training.
New equipment to improve the quality of surgical teaching.
Commitment to reinforce online training and the creation of an Alumni Program in 2020.
The 2019 Barraquer Institute Report is now available for online consultation. The report was released at the Governing Board and the General Assembly of the Barraquer Institute, held on June 16. During the events, chaired by Professor Rafael I. Barraquer, the institution's activities for 2020 were also presented.
The Report includes all the activities carried out in collaboration with the Research, Instructional Surgery, Library and Barraquer Foundation departments. Undoubtedly, in relation to the milestones achieved in 2019, it should be noted that, compared to the previous year, the Barraquer Institute has exceeded the number of enrolled in its training, reaching 875 participants among those attending congresses, tailor-made training, masters and internship programs.
In addition, the renovation of the instructional surgery laboratory has allowed both residents and master students to benefit from an enlarged classroom with state-of-the-art microscopes and a 3D simulator. In the scientific field, the doctors and residents of the Barraquer Ophthalmology Center have continued to set a high standard in their publications and lines of clinical and experimental research.
The proposal of activities of the Barraquer Institute for 2020 includes the expansion of online training content, creation of the Alumni Program for Former Students and constant updating of the training contents of the master, resident program, tailor-made training and 3D Simulator.