News
The Barraquer team changed my way of seeing life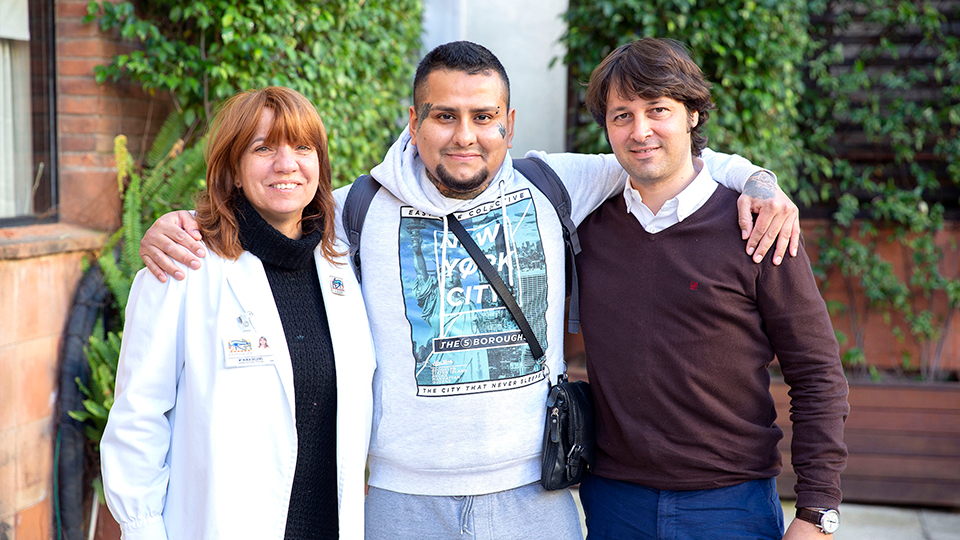 22/05/2020
Luis Miguel first came to the Barraquer Ophthalmology Centre at the age of 16. His mother accompanied him. They had been worried for quite some time. It all started because he was finding it hard to see the board in class at high school, and they thought he needed glasses. His mother searched for an opticians near their home. She thought that new glasses would make everything go back to normal, but it wasn't to be. The optometrist at the opticians' advised him to wear contact lenses, but that wasn't the answer either. That was when Luis Miguel's mother spoke to a doctor who was a friend of the family. He advised them to go the place he considered to be "the best ophthalmology centre" around, and that's how Luis Miguel started his own trajectory towards a "new way of looking at life".
Luis Miguel remembers that time: "...I dwelt a lot on what could happen to me and I was scared". He talks of the feelings he had the first time he came to the Centre at the age of 16: "When you arrive somewhere completely new to you and they do lots of tests on you, it feels like you're waiting days on end for a doctor to tell you what's wrong, you just want it all to be over. They took me from one room to another, I was nervous and anxious to return home with an answer to my problem. It was like the morning would never end. The machines scared me. And as the years go by, today continues to feel like that very first time; I still have the feeling that they are checking every—absolutely everything—extremely thoroughly". He states that the doctors explained his issue very clearly, that he had to keep coming back for check-ups and looking after his eyes, and that he'd probably have to have an operation further down the line.
"I'd like to thank the whole team at the Barraquer Ophthalmology Centre because they changed my way of seeing life and it improved immensely."
Some years later, his dream to join the army was cut short as he didn't pass the compulsory medical tests due to eye issues. That was a time of great uncertainty and frustration. However, Luis Miguel's operation was a success. From that moment on, he felt like his life was starting to get better.
Now 15 years have gone by since that first consultation, and he still comes to the Centre regularly. He has nothing but thanks for the doctors who have looked after him over the years. He fondly remembers his first visits to Dr. Elena Barraquer, the time he was operated on by Prof. Rafael I. Barraquer, and his most recent consultations with Dr. Borja Salvador. In his opinion, the whole medical team is equally as wonderful as the rest of the staff: the contactology team, the optometrists, the medical secretaries, the technicians carrying out the tests, the receptionists and the Foundation team—they all work impeccably.
Luis Miguel wanted to express one wish: "In the future, may more people feel the same satisfaction as I did when I got my eyesight back. I know there are always people in a worse situation than mine and I feel very fortunate to have stable vision. I'd like to thank the whole team at the Barraquer Ophthalmology Centre because they changed my way of seeing life and it improved immensely."
Núria Delsors,Social worker at the Barraquer Foundation.