News
Collaboration with the Probitas Foundation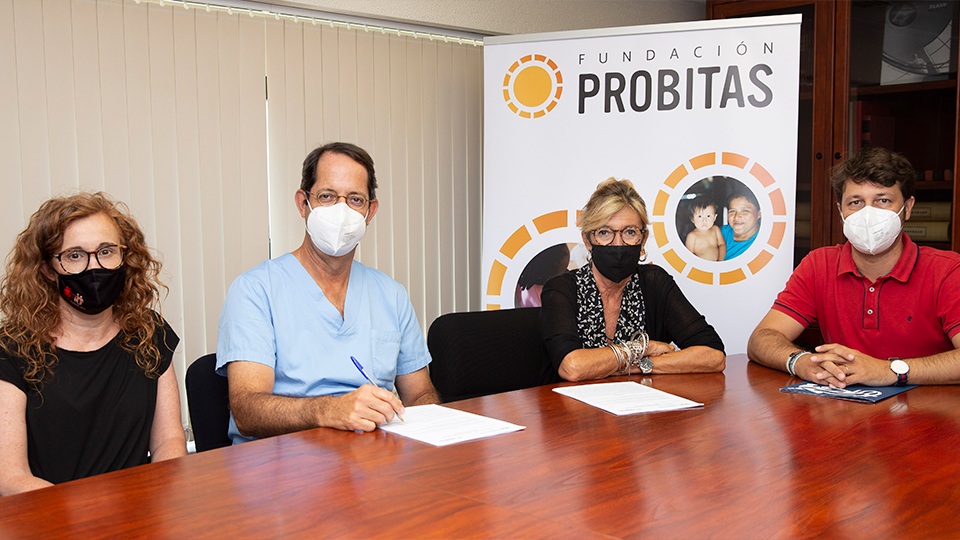 07/10/2021
The "Mirem per tu" program continues to grow and expand its network of beneficiary organizations, which will soon reach their 30s. On July 22, Dr. Javier Elizalde, patron of the Barraquer Foundation, and Dr. Anna Veiga, General Director of the Probitas Foundation, signed the collaboration agreement between the two entities at the facilities of the Barraquer Ophthalmology Centre.
Foundación Probitas (www.probitas.org), promoted by the Grífols company, is a non-profit organization founded in 2008 whose mission is to contribute to improving the health of the most vulnerable populations both locally and internationally, providing special attention to children at risk of social exclusion.
Under this agreement, the Barraquer Foundation will provide ophthalmological and optometric assistance to the children of the Probitas Foundation during the 2021/2022 academic year, organizing days of eye health check-ups in the entity's centres and offering the possibility, to all those with vision problems, to be treated at the Barraquer Ophthalmology Center and General Óptica stores.