News
We held the first Inside Retina meeting online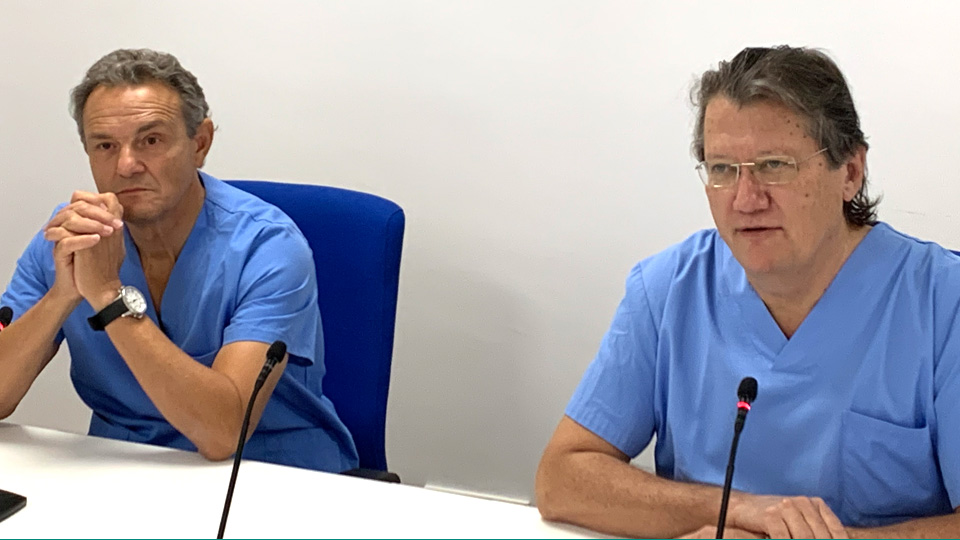 04/11/2020
The Second Barraquer InSide Retina Meeting was held on 30 October. In a long day lasting from 10am to 6pm, more than 500 attendees, the top retina specialists, came together, this time virtually, to share research innovations and clinical cases that affect the retina.
Organised by the Barraquer Institute and coordinated by Dr. Jeroni Nadal (deputy medical director and coordinator of the Vitreous and Retina Department), the meeting took place online and could be attended by registration. After the course introduction by Prof. Rafael I. Barraquer and Dr. Nadal, two tables were formed. The first focussed on "Medical retina advances", moderated by Dr. Santiago Abengoechea and Dr. José Juan Escobar, and the second was about "Interactive clinical cases", moderated by Dr. Sònia Viver and Dr. María José Capella. At 13:30, Prof. José Antonio Garrido gave a lecture entitled "Graphene-based neurostimulators in artificial vision" to share the i-VISION multicenter artificial vision project, in which Dr. Nadal and the Barraquer Foundation also participate.
After a break for lunch, two other tables, the first moderated by Dr. Nadal and Dr. Jaume Català on "Paediatric surgery" and the second on "Interactive clinical cases", moderated by Dr. Abenoechea and Javier Elizalde addressed praxis in surgical procedures, treatments and approaches to retina pathologies.
The course ended with a great feeling of having worked together and brought updated knowledge to the attendees.More than around twenty centres and almost forty specialists provided one of the most invigorating international online meetings that can be held today.