News
What are revitalizing peels?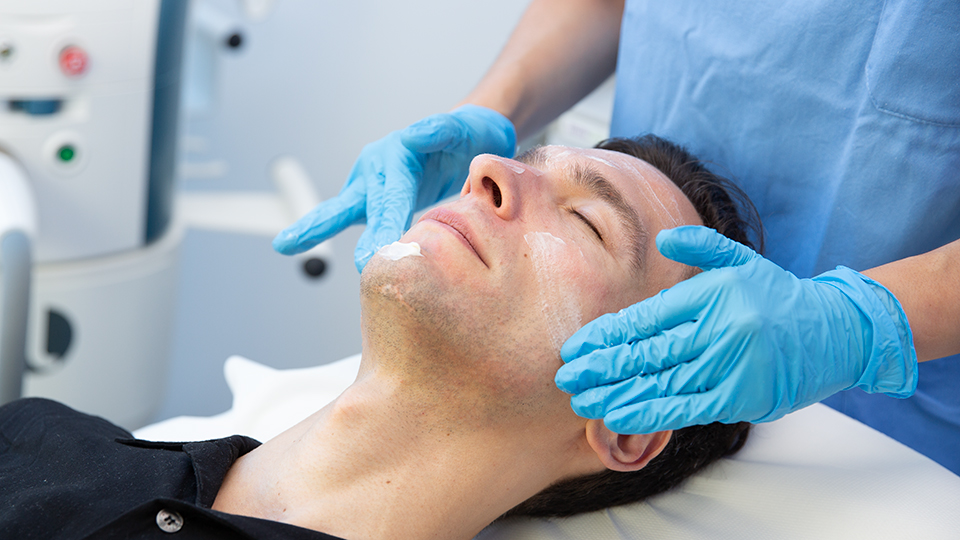 09/06/2023
The revitalizing peels that we perform in the aesthetic medicine unit of the Barraquer Ophthalmology Centre combine trichloroacetic acid (TCA) with hydrogen peroxide (H2O2) to regenerate the skin without needles. It is a treatment that delivers significant and rapid results without damaging the skin.
Before the treatment
The treatment does not require any prior preparation of the skin, only cleaning the area to be treated, which will be done by the medical professional before proceeding with the peeling. However, it is essential for the patient to choose a suitable medical centre for the treatment, as without personalized adaptation, it may not provide the desired results or even cause some form of skin abrasion if not performed correctly.
Treatment
Once in the consultation, the treatment lasts only 15 minutes and does not cause any pain. With a gentle massage, the peel is applied to the face using a product that penetrates deep into the dermis, stimulating it without damaging the outer skin. A first layer is applied until it is completely absorbed, and it can be repeated if necessary. Afterwards, the physician will remove the product, cleanse the face, and apply a specific nourishing and moisturizing cream. Finally, they will provide instructions for a home skincare routine.
Peelings are also compatible with and enhance the results of other aesthetic treatments, serving as a perfect complement to microneedling sessions, botulinum toxin, hyaluronic acid, facial mesotherapy, or platelet-rich plasma (PRP) treatments.
After the treatment
After the treatment, facial biorevitalization peels, as they do not produce a frost effect, do not require the patient to interrupt their daily activities or social life. The treatment is complemented at home by the patient with the application of a personalized cosmetic routine to continue stimulating the dermis and enhancing the results.
While a single session already achieves a flash effect, it is ideal to undergo a session every three months. The specific frequency will be determined by the physician, taking into account the individual needs and expectations of each patient.