News
We have acquired the most advanced femtosecond laser technology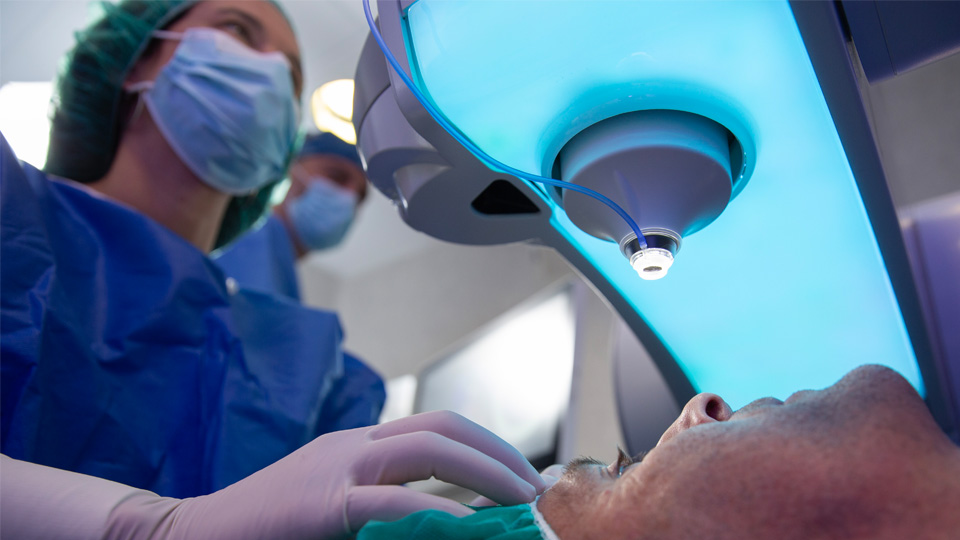 10/10/2023
In addition to providing excellent patient care and the medical expertise offered by Barraquer professionals, we consistently invest in the latest technology to deliver the best diagnoses and treatments.
Recently, we acquired the Visumax 8000 femtosecond laser, one of the most advanced technologies available for treating various eye conditions. The femtosecond laser is a type of laser that emits ultra-short pulses of extremely fast and highly concentrated light energy within a very brief time interval.
This new generation of ZEISS femtosecond lasers requires less laser time compared to its predecessors, making tissue separation easier than ever before. The increased laser frequency and cutting speeds enable the creation of the lenticule in laser refractive surgeries in under 10 seconds and the completion of a flap cut in about 5 seconds.
The higher cutting speed also reduces the suction time, thereby minimizing the risk of suction loss. This new equipment offers improved patient access and control, featuring interactive touchscreens that enable intelligent robotic functions, continuous patient position monitoring, and automatic adjustments.
Additionally, the surgical microscope and integrated digital video camera in the Visumax 8000 ensure complete and precise visual control throughout the procedure, providing five magnification settings
This technology has become an indispensable tool in the field of ophthalmology due to its ability to perform highly precise and safe eye surgeries. Furthermore, it has enabled a greater degree of customization and faster recovery for patients with various eye conditions:
Refractive Errors: The femtosecond laser is used to perform LASIK and SMILE techniques, correcting refractive errors such as myopia, hyperopia, and astigmatism.
Keratoconus: This technology is also employed to create tunnels in the cornea, where intracorneal rings are implanted to reshape and correct vision issues.
Corneal Transplant: Additionally, the laser is utilized to make precise cuts in the donor and recipient corneas during a corneal transplant.
Dr. Jose Lamarca, Ophthalmologist at the Barraquer Ophthalmology Centre