News
Ricardo, a patient of the Barraquer Foundation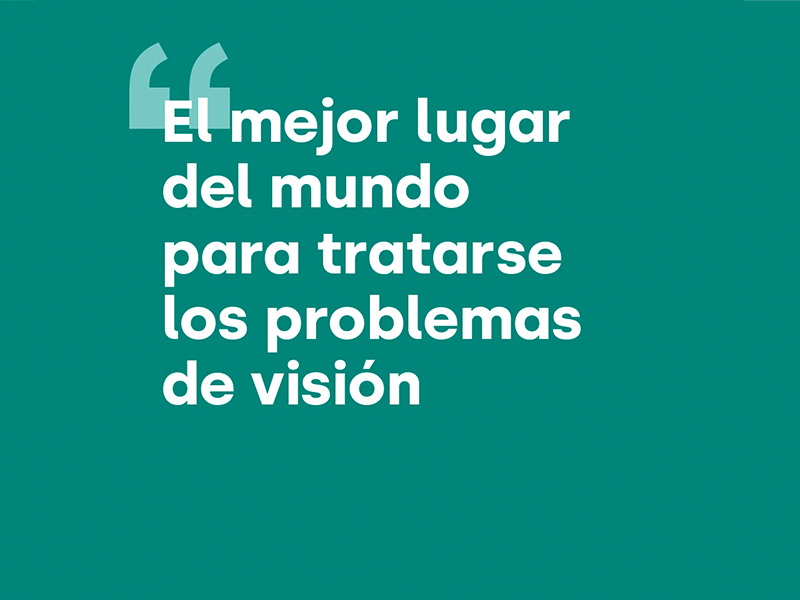 12/12/2019
Ricardo came to the Barraquer Ophthalmology Centre for the first time in 1964. At that time, he was living outside Spain. He came from Andorra where he was working a finance director. His youth—he was 25—and his personal situation brought him to what he considered to be the top ophthalmology centre. He had some discomfort in his right eye. It was like he could perceive a shadow that stopped him from seeing properly, a minor problem that went away over time. After that visit, Ricardo really didn't expect that he'd be back at the Barraquer Centre again and that he'd be operated on there 55 years later.
The years went by and that young man got married, he had a family and a desire for a better life along with his family concerns took him far away from his homeland. Ricardo and his family lived in Florence, New York, Mexico, Miami and Las Vegas. Over that time, he had some eye issues and he saw ophthalmologists who, when he mentioned that he was from Barcelona, always said that the Barraquer Ophthalmology Centre was world-renowned institution.
After 40 years he returned to Barcelona, and from there he went to live in Sant Carlos de la Rápita, a city located in the Ebro Delta National Park (Tarragona). When he started to feel discomfort in his eyes once again, he saw a doctor who told him that there was no cure for his problem. At that point, he remembered his first visit to the Barraquer Centre and he went back to find a solution. In his words:
"It is the best place for curing eye problems and they perform miracles".
When we asked him about the changes he'd seen after so many years, he explained that the only thing that changed at the Centre, is that the equipment is now more sophisticated, the technology is different, and everything is typed up on computers, but the patient treatment continues to be exceptional.
Doctors Dr. Abengoechea, Dr. Canut and Dr. Sanjuán took care of his case and operated on him successfully. Ricardo has recovered the majority of his lost eyesight. He says that "he can now see a thousand times better than he could before being operated on", which has increased his independence. He told us that his dealings with the ophthalmologists were exceptional, not just in medical terms but also at a human level. They explained clearly all the steps to follow at all times until treatment ended.
He also remembers, with profound appreciation, the medical secretaries that accompanied him on his visits to the doctors, the internal medicine doctor, Dr. Rey, who visited him before the operation, the nurses who cared for him while he was admitted and helped him when the bandages prevented him from seeing, the optometrists who prescribed his new glasses, the receptionists and administrative staff who ushered him around while he was at the Centre and the Foundation team who gave him the chance to benefit from their financial aid and acquire new prescription glasses, thanks to the new agreement made with General Óptica. He categorically states that he has nothing but positive comments for everyone and highlights, above all, the Centre's "level of excellence".